Magma Tool Server Credits
Magma Tool Server Credits are intended for Magma Tool service software.
Magma Tool is a brand new software for decoding Samsung devices in one click.
Note! Please indicate the email you registered at magma-tool.com while your order.
How to register at magma-tool.com?
Features & Supported Models:
How to Create a User Account
Download the

 

Magma Network Tool software

Run this software.

Indicate your Email and Password. Click Register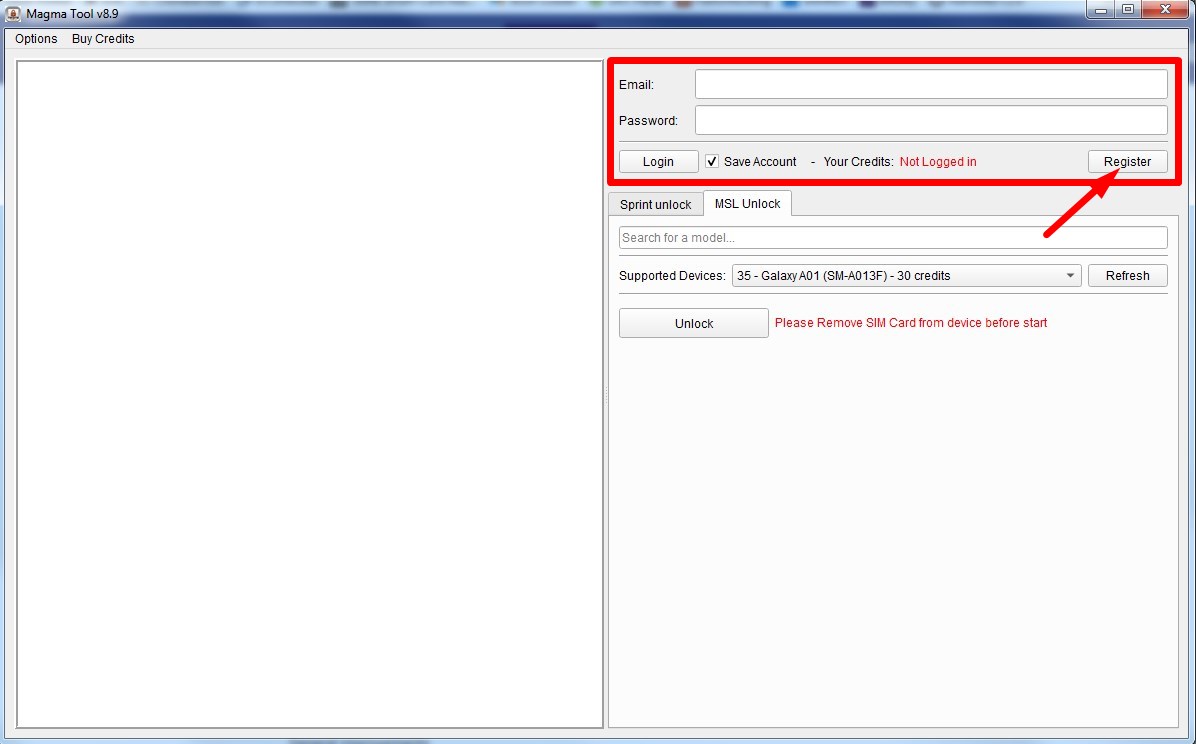 Indicate this email while buying Magma Tool Server Credits at multipleonlinestore.com

After your order is completed, we will send a notification to you email.

Now you can login to your account and start using the software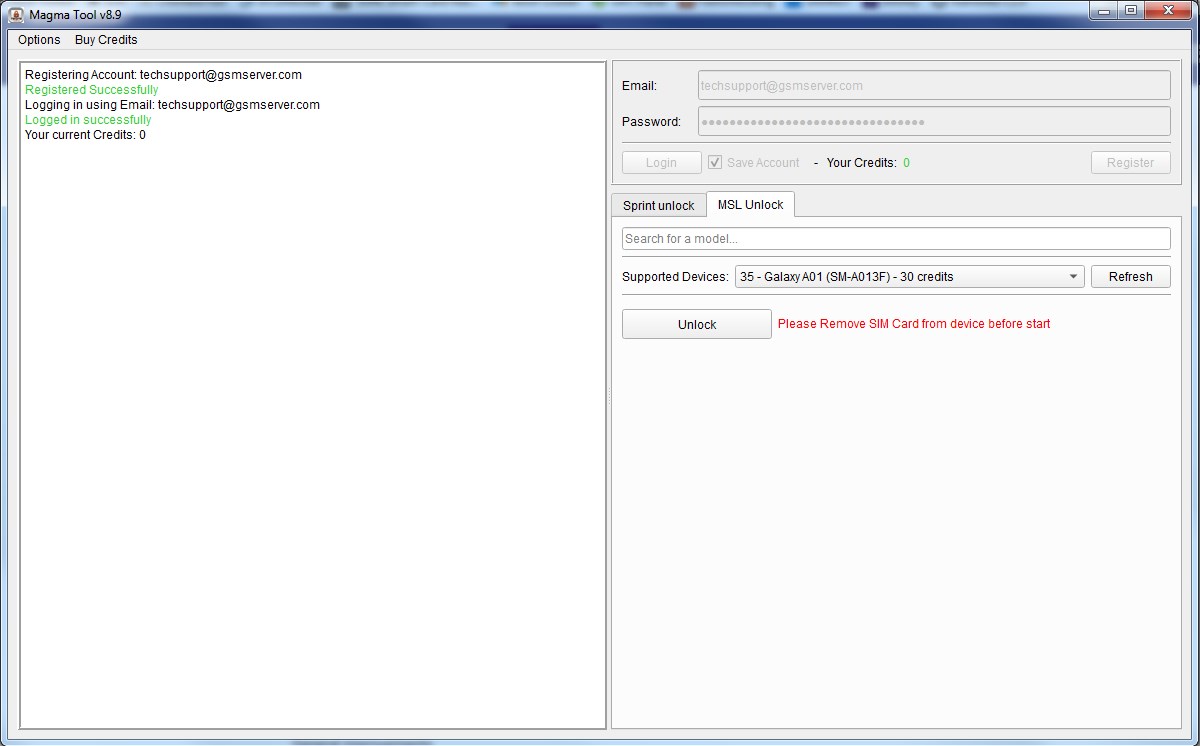 * Developer provides support only for those phones which are on the list of supported. Not all servicing features can be applied to some supported models, due to difference of hardware / software versions. Complete list of supported models you can find on the official product page, or on the GSM forum.
Detailed information on the further use of the digital product will be sent to your email, specified during registration, when we confirm your payment and process your order.
---